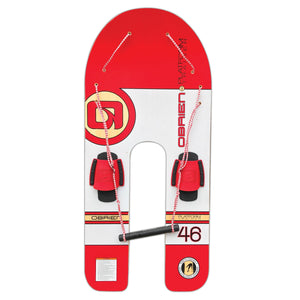 Share with your friends...
About the Platform Trainer Waterski
Thousands of kids learned to ski on platformstyle skis back in the 50?s, 60?s, and 70?s. Well, what worked so well back then still works great today! When it comes to getting a little skier started right, there?s no substitute for surface area, and the O?Brien Platform Trainers have surface area in abundance. Constructed of eco-friendly bamboo, the Platform Trainers are the whole training package, complete with a trainer rope and handle for the little skier to hold onto, and another rope for the observer in the boat. Your kids will be skiing in no time on the O?Brien Platform Trainers!
Length – 48″
Trainer Rope W/ Handle
Weight Range Up to 85 lbs…
Bamboo Constructed