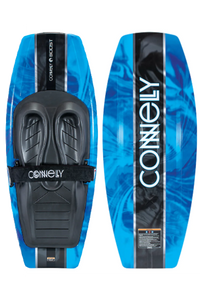 Share with your friends...
About the Boost Kneeboard | 2023
What Connelly Says:
New shape for 2023
BOOST
The Boosts ability to fly high, carve hard, and respond quickly gave this board the name it deserved. While cruising over the waterways, the compression molded construction creates a premium experience that will last. The thin profile and rigid build make the Boost reliable and responsive without taking away from the overall performance. The super-soft, plush EVA kneepad keeps your lower extremities comfortable so you can stay on the water longer.
FEATURES
Low profile, twin tip design
Soft EVA contoured pad
Lightweight, high performance fiberglass build
Edge rails for tracking
Plush knee strap
CONSTRUCTION
LENGTH
53" / 135 cm