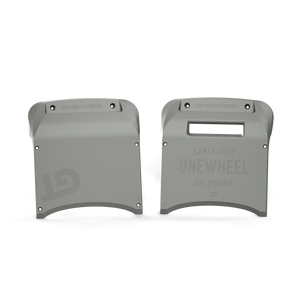 Share with your friends...
About the Bumper | GT | Mississippi Mud
What We Say:
These are a must have item for your new OneWheel.  Bonks, Scratches, Nicks, Dings are no problem....  Plus the color pop is pretty sweet!
What OneWheel Says:
Life is hard - sometimes you need Bumpers to take the brunt of it. These high-density polyethylene beasts are ready for anything you throw at them. Bumpers are easily swapped out so grab yourself an extra pair. Bumpers also come in a host of colors and are a great way to customize your board's look. Make it yours!