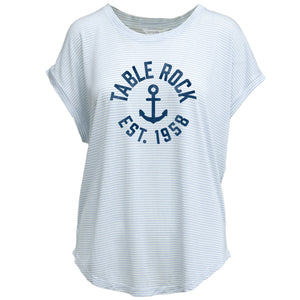 Share with your friends...
About the Day Trip Tee | White \ Summer Sky
Feminine and fashionable tee.  Our new Day Trip tee is constructed in a soft, flowing polyester/ viscose blended jersey.  Beautiful curves at the neckline, cap sleeve and hem compliment a contrasting colorful stripe set on a a white canvas.