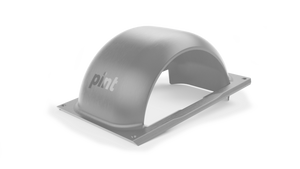 Share with your friends...
About the Fender | Pint | Light Gray
What We Say:
These are a must have item for your new OneWheel.  Keep dust, dirt and debris to a minimum.  Plus the color pop is pretty sweet!
What OneWheel Says:
Say goodbye to dust and debris on your Footpads and stay above the fray with the Onewheel Pint Fender. Fenders are our most popular accessory for good reason.
The Pint Fender will keep your pants and shoes clean and keep your footpads from wear and tear. If you live and ride in damp weather this is a must.
The Pint Fender easily screws into place using the included fasteners and wrench allowing riders to install and remove.