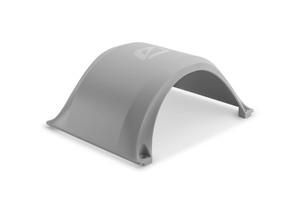 Share with your friends...
About the Fender | XR | Light Gray
What We Say:
These are a must have item for your new OneWheel.  Keep dust, dirt and debris to a minimum.  Plus the color pop is pretty sweet!
What OneWheel Says:
The most popular Onewheel accessory in existence for good reason. The Onewheel Fender keeps dirt and debris from kicking up on your footpads, shoes and pants.
A Fender allows you to embrace the elements and attack the messiest lines head on. It easily screws into place using the included fasteners and allen-wrench, allowing riders to install and remove. This pant, shoe, and footpad protector is the best way to outfit your Onewheel for any ride.