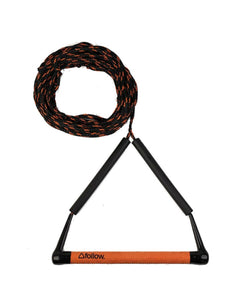 Share with your friends...
About the The Basic Wakeboard Rope and Handle Package - Black / Orange
Let's not over complicated this stuff, high quality, price pointed products to get you on the water.
Rope Features – Soft Sued narrow circle grip. • 24 ft length heavy duty knotted mainline with floats.