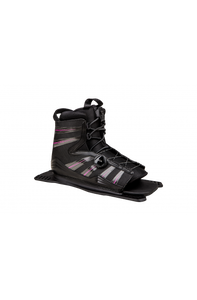 Share with your friends...
About the Lyric Boa Boot | Rear Feather Frame | 2023
The Lyric Boa quickly moved up the ranks with its early adoption of Boa technology. All-new for 2023 it features Carbitex CX6 strips to give you unprecedented connection to your ski. Boot up and rip it.

- Boa Lacing System
- Carbitex CX6
- Wrap Tech Level 3
- Molded 3D Tongue
- Symmetrical Fit
- Feather Frame Chassis
Small (6-9)
Standard (8-12)