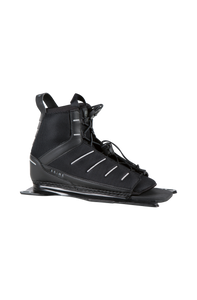 Share with your friends...
About the Prime Water Ski Binding | Front Feather Frame | 2024
What Radar says:
PRIME BOOT
The Prime was designed with simplicity in mind. A bungee on the upper allows for mobility while the lace on the lower provides support. It offers great performance and comfort all while being price conscious.
- Feather Frame Chassis
- Symmetrical Fit
- Soft Density Footbed
Small (5-8)
Standard (7-11)
XL (10-14)