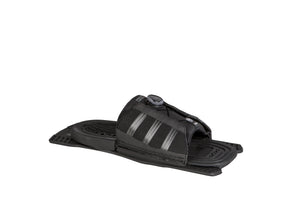 Share with your friends...
About the BOA ARTP
What we say:
Are you tired of messing around with traditional ARTP's. The new BOA Artp for Radar solves all your problems. Easy to use with a glove on your hand and adjustable while on the ski!! Its perfect!!
What Radar Says:
Built to fit any size foot, the ARTP offers the perfect blend of comfort, support and performance.
KEY FEATURES:
One size fits all
Most adjustable rear toe
Independent floating tongue design
Lace closure offers the perfect custom fit
Contoured footbed delivers both traction and support.