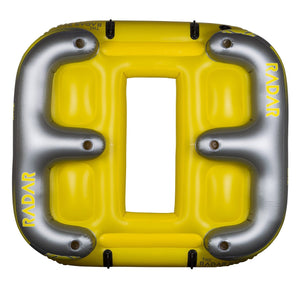 Share with your friends...
About the The Reef Lounge - 4 Floaters
REEF
4 FLOATERS 95''X 95''
Most of the time, we like to be on the move behind the boat. But nobody is denying the pleasure of some time at the lake just kicking back enjoying the surroundings. Get shored up in our brand new floating entertainment center built as a four-seater with even more cup holders! The center section is open for hanging your feet in, or a quick dip. Anchor bag included!
KEY FEATURES:
26 gauge PVC
Anchor hooks
Sandbag anchor
Cup holders
Zippers on two sides to connect with Radar Cloud