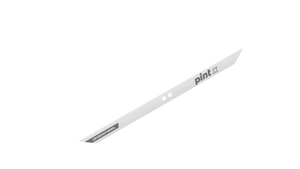 Share with your friends...
About the Rail Guards | Pint X | White
What We Say:
These are a must have item for your new OneWheel.  Keep dust, dirt and debris to a minimum.  Plus the color pop is pretty sweet!
What OneWheel Says:
Make it yours and protect your board in style with the all-new, ultra-fresh Pint Rail Guards. If you just want to switch up the vibe or your board is looking a little battle worn, just throw on a fresh pair of Rail Guards and Voila! It's new car smelling, new shoe feeling, goodness for your wheel.
Backed with a strong adhesive and made of thick plastic to protect your board from the wildest adventures, the Pint Rail Guards have got you covered. Just peel, stick and ride!